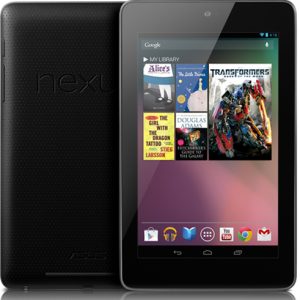 The Google Nexus 7 tablet is one of the hottest tablets that's causing a significant amount of buzz right now. At $199, it's remarkably affordable and it will place some serious competition on the Amazon Kindle Fire.
The Nexus 7 (8 GB) will be $199 and the 16 GB version is $249.
The Nexus 7 is similar to the Kindle Fire and it even includes both front-facing and rear-facing webcams! Of course, we're expecting an updated Kindle Fire 2 anytime now, so we're about to see the "battle of the 7" Android tablets."
Given that the Nexus 7 is made by ASUS, I wonder what other 7" tablets ASUS will release this year.